As part of our commitment to supporting the career-readiness of local students, the Winston Salem Chamber is excited to welcome high school senior Oliver Jewell for a summer internship in our economic development department.
Oliver is a senior at Forsyth Country Day School and will join the Chamber as part of his school's internship program. Oliver will be working on a project to help map out and define startup, incubator, and accelerator entities in Winston-Salem, identifying what they do and how they interact. The goal is to create a network of resources so that we can create a clearer picture for those starting a business on where to seek assistance and to help the entities collaborate. The Winston Salem Chamber recently announced a partnership with Venture Cafe and participates in the broader local entrepreneurial ecosystem.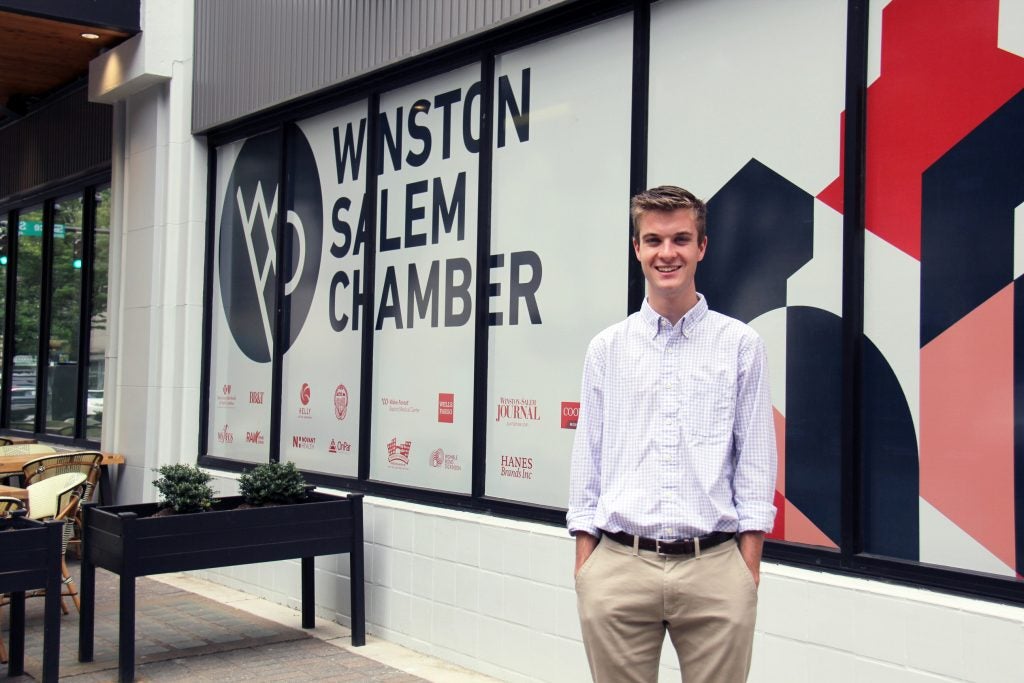 While only a teenager, Oliver is already an accomplished young professional. He has a deep-rooted and strong affinity for business and entrepreneurship. From 2013-2017 Oliver lived in Buenos Aires, Argentina, and Santiago, Chile. While living abroad, Oliver had the opportunity to intern with VF Corporation, through which he developed and implemented marketing plans for Vans Chile, as well as Wrangler and Lee Jeanswear companies for Chile. In addition, Oliver's appreciation for entrepreneurship started after he ran a small coffee shop out of his locker at his international school in Santiago. Since moving to Winston-Salem, Oliver has worked with Venture Cafe to promote a Youth Entrepreneurship program and attempted to launch his startup with help from Forsyth Country Day School. Oliver will be attending the University of North Carolina at Chapel Hill in the fall where he will be majoring in Business Administration.