In response to the Coronavirus, Old Salem Museums & Gardens is transforming Old Salem's garden plots for this growing season into "victory gardens" to grow food for those in need during the COVID-19 pandemic. Old Salem will partner with community groups and food banks who best serve this mission to ensure the food grown in Old Salem's gardens is distributed to the people who need it.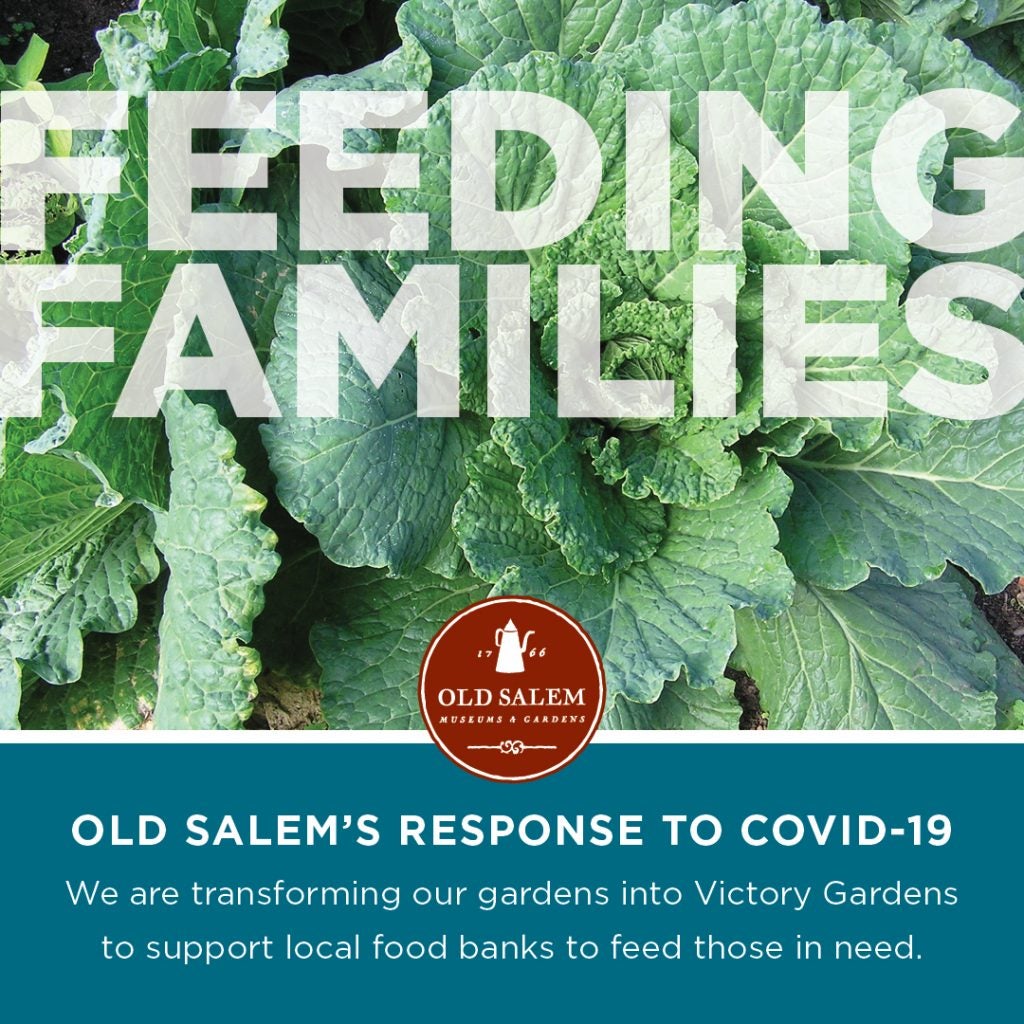 The Miksch, Triebel, and Single Brothers' Gardens will all be used, and Old Salem's greenhouse will be used for starting plants. The Salt Street Gardens may be brought into production if or when time and resources allow it.
The gardens will be planted with high productivity crops, nutrient dense crops, and storage/shelf stable crops that do not require refrigeration. These crops include beets, carrots, potatoes, sweet potatoes, winter squash, southern peas, onions, collards, and leafy greens like arugula. Old Salem's locally adapted heirloom seeds will be used.
"We quickly realized that Old Salem's existing garden and plant propagation resources are already geared towards growing food plants," said Frank Vagnone, Old Salem President and CEO. "It was a logical next step to use them to help those in need during this difficult time. Increasing production will involve selecting high productivity crops and growing larger amounts of them compared to our regular planting of a high diversity of crops for display and educational purposes."
"Victory gardens" were gardens planted during World War I and World War II to reduce pressure on the public food supply and boost morale on the home front.
In order to bring cultural and educational resources to children who are not currently able to attend field trips to Old Salem, the organization is also offering virtual classes via its Old Salem Exploratorium.