As graduation requirements have been amended for Winston-Salem/Forsyth County Schools, students will be graduating on a rolling basis through June as they complete course requirements.
Some students in Greater Winston-Salem Inc.'s Senior Academy program have already graduated while dozens more are working on their final assignments now.
In-person Senior Academy visits have been halted since mid-March, but with support from WS/FCS, our mentors have been able to remain in contact with students to support their educational journey.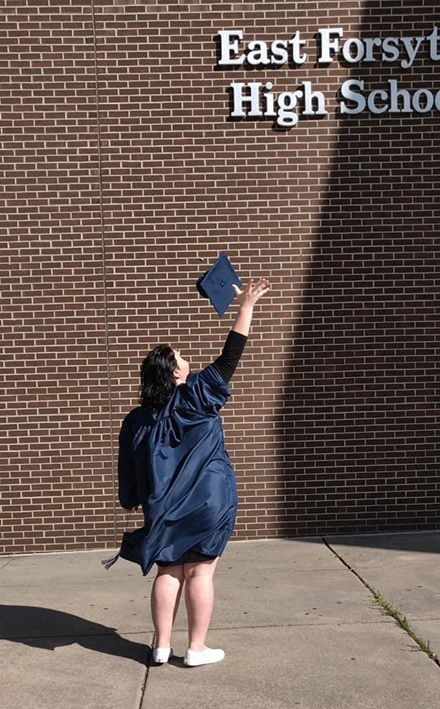 In an effort to recognize and honor all graduates and their work in a timely manner, all 16 Winston-Salem/Forsyth County high schools will host a virtual commencement ceremony to recognize the Class of 2020. The week following the virtual ceremonies, schools will host a drive-by diploma pickup which will include a chance for graduates to walk across a graduation stage and take pictures. A face to face graduation ceremony will be scheduled when conditions allow.
The premiere broadcast of all ceremonies will be on WS/FCS Cable 2 (Spectrum customers) and streamed online via Cable 2 on the district website located here.