To accommodate its fast growing needs for additional space, Truliant Federal Credit Union announced that it has purchased the former Macy's retail store space at Hanes Mall in Winston-Salem, N.C.
Truliant closed on the purchase of the 154,000 square foot store in June. The space was originally owned by the Thalhimers department store chain in 1990, and was converted to Hecht's in 1992. Through acquisition, Hecht's became Macy's in 2006.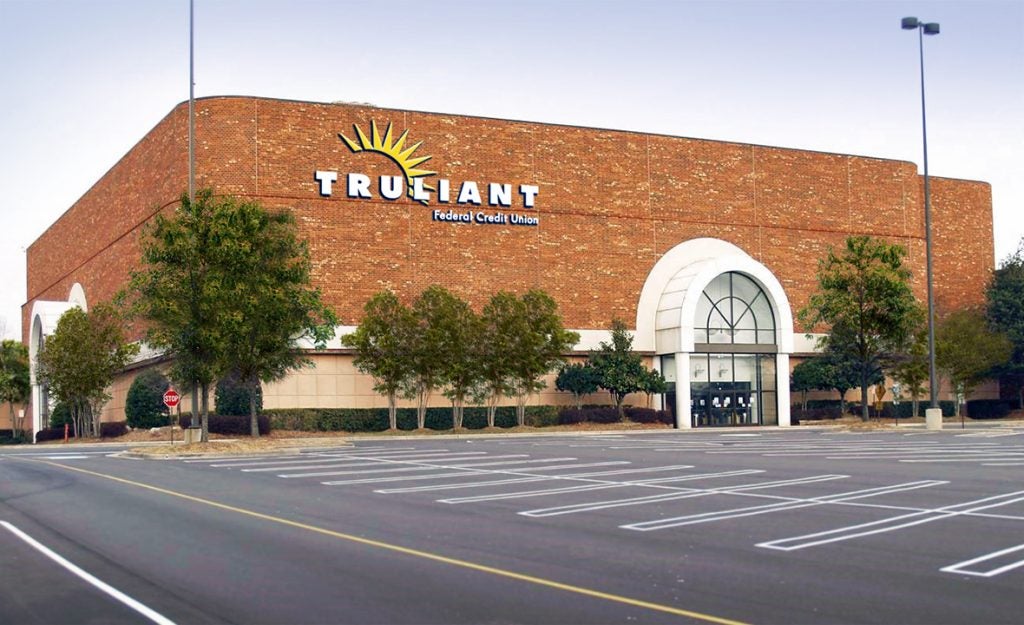 Located across from Truliant's headquarters at Hanes Mall in Winston-Salem, it became part of the local real estate inventory in January when Macy's announced plans to close. Planning for the design of the space is currently underway.
"We chose to invest in this space as a way to more quickly and economically address our expansion needs," said Truliant President and CEO Todd Hall. "The purchase gives us a centrally-located new office close to our headquarters with easy access, ample parking, and a ready and flexible infrastructure. It adds to the city's tax base and will provide a high-quality work environment similar to what we have at our headquarters and Truliant Academy."
Truliant estimates more than 550 employees could be housed at the location. As part of its incorporation into Truliant's expansion plans, the credit union will build out the mall property first and preserve its 18-acre Truliant Way headquarters campus – where it has 425 employees and is nearing capacity – for future growth needs.
The growing, $3 billion credit union will not ask for abatements or incentives. The overall property contains 9.68 acres which includes 712 parking spaces.
"Truliant's expansion provides a tremendous boost to our city. It will help ensure the vitality of Hanes Mall and the areas surrounding it, while bringing more tech-enabled jobs to an attractive employer who's been investing in our city's future since 1952," said Winston-Salem Mayor Allen Joines.
He added: "The purchase is an impressive show of confidence in Winston-Salem by one of its most well-respected companies. We thank them for all they're doing to expand thoughtfully, and we're honored they've chosen to reaffirm their commitment to our citizens with a project that benefits the city and local economy on so many levels."
Truliant's Hall said: "We have a strong track record of community engagement and enriching spaces in a way that is beneficial to the local economy. More than 400 of Truliant's 700 employees work in Forsyth County and the new space will allow us to double our local workforce."
Hall added: "We will also become a viable contributor of mixed-use space to the Hanes Mall complex. This means that we will be assisting in efforts to bring commercial, cultural, institutional, and retail establishments together in a productive utilization of space. This type of diversification of facilities aids greatly in efficiency and sustainability."
The Hanes Mall site will follow another recent overhaul of a retail space for the credit union. Truliant successfully transformed the 28,000 square foot former Office Depot location in the Pavilions Shopping Center into Truliant Academy, a new training and innovation center. Located less than a mile from headquarters, the Academy opened in April and features an open, modern design that can accommodate 95 employees and up to 100 trainees.
The mall location will incorporate state-of-the-art design features, providing employees with a modern, collaborative work environment that furthers the credit union's emphasis on innovation, creativity and learning.
Truliant is an important contributor to Winston-Salem, working with more than 70 non-profit organizations to offer funding, volunteer time and leadership. It has contributed more than half a million dollars to non-profit organizations in Forsyth County in the last three years and supports local schools, non-profit organizations and other community organizations championing youth and education, economic mobility, community development and financial wellness.
"Truliant is making another valuable investment in our city at an important time. They're a homegrown success story, a great longtime partner to us and a pillar of our community," said Mark Owens, President and CEO of Greater Winston-Salem, Inc. "Truliant is a strong economic engine in our area, and this headquarters expansion means they will continue to be for years to come."