The initial impact of the Coronavirus pandemic on employment was staggering, but thankfully, the sharp spike recorded in April has not continued to rise. In most places, jobs are returning although the return to pre-crisis levels may take awhile.
This week, new research by WalletHub shows that Winston-Salem is among the top 25 cities in the nation with returning employment.
In their article, Cities Whose Unemployment Rates are Bouncing Back the Most, WalletHub compared 180 cities based on three metrics: the change in each city's unemployment rate from June 2020 to June 2019, the change from June 2020 to January 2020, and the current unemployment rate.
Winston-Salem ranks 23rd, with the current unemployment rate for June 2020 at 9%, down from 12.8% in April (NC Commerce).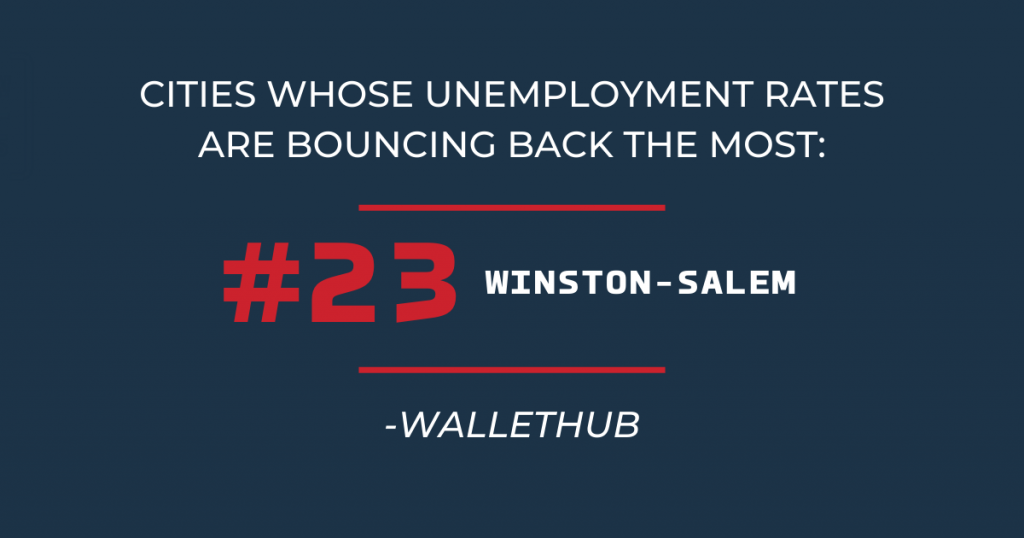 The national unemployment rate is currently at 11.1%, down from 14.7% at the height of the pandemic's closure orders.
Three North Carolina cities rank in the top 25 on WalletHub's list: Durham (13), Raleigh (20), and Winston-Salem (23).